My Blog
Posts for tag: tooth decay
By Endodontics & Periodontics Associates, PA
August 06, 2017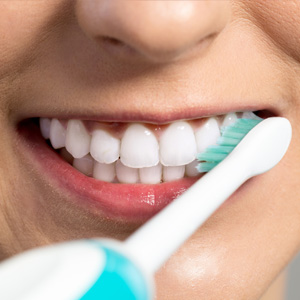 Archeologists can tell us quite a bit about our primitive ancestors. For example, because of their coarse, abrasive diet and a primitive understanding of oral hygiene, their teeth had a rough go of it. They simply wore out faster — a contributing factor, no doubt, to their short life spans of thirty or forty years.
But thanks to improvements in lifestyle, healthcare and diet, people live much longer today. And so do their teeth, thanks to advances in dental care and disease prevention. While teeth still wear to some degree as we age, if we care for them properly with daily oral hygiene and regular dental visits, we can keep that wear to a minimum. Teeth truly can last a lifetime.
Unfortunately, it's still all too common for people to lose their teeth prematurely. The main reason: the two most prevalent dental diseases, tooth decay and periodontal (gum) disease. Tooth decay arises from high concentrations of mouth acid that erode enamel, teeth's irreplaceable protective shell. Gum disease is an infection that damages the bone supporting tissues as it infiltrates deep below the visible gum line.
While they occur by different mechanisms, the two diseases have some commonalities. They both, of course, can lead to tooth loss. And, they're both triggered by oral bacteria found in dental plaque, a thin film of food particles built up on tooth and gum surfaces. Multiplying bacteria feed on plaque and produce acid as a by-product. And certain bacterial strains infect gum tissues.
Both of these diseases can be treated successfully, especially if detected early. But the better approach is to prevent them in the first place. This introduces another commonality — they share the same prevention strategy of daily, comprehensive brushing and flossing for plaque removal, regular dental cleanings and checkups, and a sharp eye for any signs of disease like bleeding gums or tooth pain.
With diligent dental care and close attention to your oral health, you increase your chances of avoiding the full threat of these diseases. And with healthy teeth, you have a better chance of living a long and healthy life.
If you would like more information on minimizing tooth wear, please contact us or schedule an appointment for a consultation. You can also learn more about this topic by reading the Dear Doctor magazine article "How and Why Teeth Wear."
By Endodontics & Periodontics Associates, PA
May 23, 2017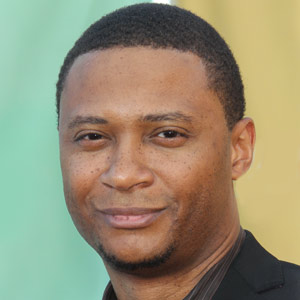 Cavities can happen even before a baby has his first piece of candy. This was the difficult lesson actor David Ramsey of the TV shows Arrow and Dexter learned when his son DJ's teeth were first emerging.
"His first teeth came in weak," Ramsey recalled in a recent interview. "They had brown spots on them and they were brittle." Those brown spots, he said, quickly turned into cavities. How did this happen?
Ramsey said DJ's dentist suspected it had to do with the child's feedings — not what he was being fed but how. DJ was often nursed to sleep, "so there were pools of breast milk that he could go to sleep with in his mouth," Ramsey explained.
While breastfeeding offers an infant many health benefits, problems can occur when the natural sugars in breast milk are left in contact with teeth for long periods.  Sugar feeds decay-causing oral bacteria, and these bacteria in turn release tooth-eroding acids. The softer teeth of a young child are particularly vulnerable to these acids; the end result can be tooth decay.
This condition, technically known as "early child caries," is referred to in laymen's terms as "baby bottle tooth decay." However, it can result from nighttime feedings by bottle or breast. The best way to prevent this problem is to avoid nursing babies to sleep at night once they reach the teething stage; a bottle-fed baby should not be allowed to fall asleep with anything but water in their bottle or "sippy cup."
Here are some other basics of infant dental care that every parent should know:
Wipe your baby's newly emerging teeth with a clean, moist washcloth after feedings.
Brush teeth that have completely grown in with a soft-bristled, child-size toothbrush and a smear of fluoride toothpaste no bigger than a grain of rice.
Start regular dental checkups by the first birthday.
Fortunately, Ramsey reports that his son is doing very well after an extended period of professional dental treatments and parental vigilance.
"It took a number of months, but his teeth are much, much better," he said. "Right now we're still helping him and we're still really on top of the teeth situation."
If you would like more information on dental care for babies and toddlers, please contact us or schedule an appointment for a consultation. You can also learn more by reading the Dear Doctor magazine articles "The Age One Dental Visit" and "Dentistry & Oral Health for Children."
By Endodontics & Periodontics Associates, PA
July 17, 2016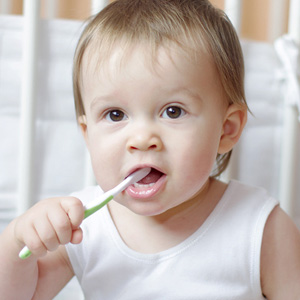 From the moment your child's first tooth appears, usually between six and nine months, you need to be concerned about Early Childhood Caries (ECC). This particular form of tooth decay can have a devastating effect on primary (baby) teeth and lead to their premature demise. Losing one before its time could adversely affect how the future permanent tooth comes in.
You can help prevent ECC with daily brushing and cleaning, regular dental visits (beginning around their first birthday) and limiting the sugar they eat. Here are 3 more things to consider for boosting your prevention efforts.
Breastfeeding. Pediatricians generally recommend breastfeeding if possible for a baby's overall health, including dental development. And although breast milk contains fermentable carbohydrates that boost bacterial growth, it no more promotes tooth decay than similar foods and beverages. That said, though, once the child begins to eat and drink other foods and beverages, the combination of sugars in them and breast milk could increase the bacteria that causes ECC. This is another good reason to wean the child from breast milk as they begin to eat more solid foods.
Bottles and pacifiers. It's quite common for parents and caregivers to soothe a fussing or crying baby with a bottle filled with formula, milk or juice for sipping, or even a pacifier dipped in jam, sugar or some form of sweetener. But these practices can create an environment that promotes high acid production from bacteria feeding on the sugars. Instead, avoid giving them a "prop-up" bottle filled with liquids containing sugar and try to limit bottle use to mealtimes. And provide them pacifiers without sugary additives if you use them.
Medicines. Children with chronic illnesses or other needs often take medication containing sugar or with antihistamines that reduce the flow of acid-neutralizing saliva. If the medications can't be altered, then it's extra important for you to practice diligent, daily hygiene to reduce the effect of higher mouth acid.
If you would like more information on dental disease prevention in babies and young children, please contact us or schedule an appointment for a consultation. You can also learn more about this topic by reading the Dear Doctor magazine article "Age One Dental Visit: Why it's Important for Your Baby."