My Blog
Posts for tag: orthodontic treatment
By Endodontics & Periodontics Associates, PA
November 29, 2018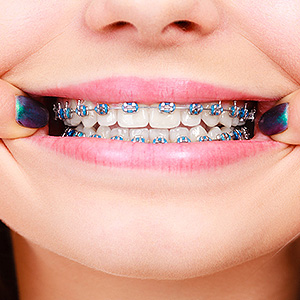 Moving teeth to better positions through orthodontics not only improves dental function and health, it can vastly improve your appearance. But to achieve a result that continues to be attractive as you age requires thorough planning and forethought.
That's because your body continues to change all during life. While the most accelerated growth happens in childhood and adolescence, even older adults continue to change, especially in their facial features. A good deal of research has helped identify and catalog these changes, which orthodontists now incorporate into their corrective treatments for poor bites (malocclusions).
For example, the lips grow until they reach their maximum thickness in girls usually around age 14 and boys age 16. But researchers have also found lip thickness gradually diminishes for most people beginning in their late teens until about age 80. In other words, the appearance of your lips in your elderly years will be vastly different than in your teens. The same holds true for other facial features: our facial profile flattens as the nose becomes longer and more pronounced while the lower part of the face shortens.
Using this knowledge of the effects of aging on the face, orthodontists now attempt to anticipate "where" the facial features will be decades down the road. This projection can help them design a treatment plan that takes advantage of these projected changes.
For example, orthodontists may begin treatment before a patient's teenage years with techniques that serve to guide jaw growth. Keeping that development on track will help if or when braces may be needed a few years later. Guiding jaw growth will help shorten the distance of where a patient is in their orofacial development and where they should be later in life with normal development.
Orthodontists aren't predictors of the future. But armed with an understanding of the aging process, they can help patients head in the right direction to produce a smile and facial appearance that will endure well into later life.
If you would like more information on moving teeth to achieve a more attractive appearance, please contact us or schedule an appointment for a consultation. You can also learn more about this topic by reading the Dear Doctor magazine article "Understanding Aging Makes Beauty Timeless."
By Endodontics & Periodontics Associates, PA
October 20, 2018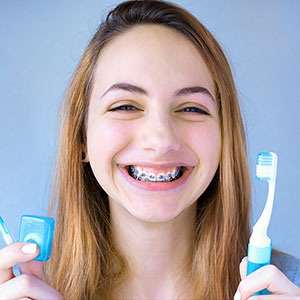 Wearing braces is all about the future: you undergo many months of treatment to gain a lifetime of better mouth function and a more attractive smile.
In the meantime, though, you'll have to deal with a few new realities during treatment: restrictions on foods, limitations with mouth function, and (perhaps) embarrassment over your new "metallic" smile.
There's one reality, though, that trumps all others in importance: your risk for developing dental disease increases significantly during orthodontic treatment. The brackets and wires of your braces make it more difficult to remove bacterial plaque, the main cause of dental disease, which allows places for disease-causing bacteria to thrive. To combat this, you'll need to step up your hygiene efforts to remove daily plaque.
One sign your efforts might not be getting the job done is red, swollen or bleeding gums. Although gums can swell in reaction to the braces themselves, it's often because plaque-induced periodontal (gum) disease has infected the gum tissues.
Gum disease is an aggressive infection. If it isn't stopped it can damage the gums and underlying bone that support your teeth — damage that could eventually lead to tooth loss. To stop it, we must remove plaque from all tooth and gum surfaces, even below the gum line. In some advanced cases it may even be necessary to remove the braces to better treat the disease.
That's why preventing gum disease through effective hygiene is so important. Besides continuing routine visits with your family dentist, you should also brush and floss every day to remove plaque. Be sure you're brushing above and below the braces. It may be helpful to use an interproximal brush specifically designed to maneuver around these tight spaces. You can also use a floss threader or a water irrigator to make the job of flossing easier.
If you do notice gum redness, swelling or bleeding, don't delay — call your dentist at once. An examination will determine if you have gum disease and to what degree, which will guide treatment. The sooner this happens, the less the impact on your dental health and your orthodontic treatment.
If you would like more information on dental care while wearing braces, please contact us or schedule an appointment for a consultation. You can also learn more about this topic by reading the Dear Doctor magazine article "Gum Swelling During Orthodontics."
By Endodontics & Periodontics Associates, PA
August 21, 2018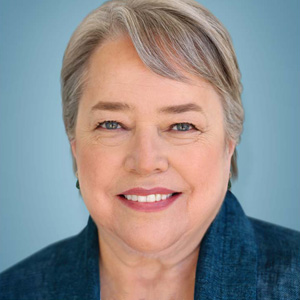 In her decades-long career, renowned actress Kathy Bates has won Golden Globes, Emmys, and many other honors. Bates began acting in her twenties, but didn't achieve national recognition until she won the best actress Oscar for Misery — when she was 42 years old! "I was told early on that because of my physique and my look, I'd probably blossom more in my middle age," she recently told Dear Doctor magazine. "[That] has certainly been true." So if there's one lesson we can take from her success, it might be that persistence pays off.
When it comes to her smile, Kathy also recognizes the value of persistence. Now 67, the veteran actress had orthodontic treatment in her 50's to straighten her teeth. Yet she is still conscientious about wearing her retainer. "I wear a retainer every night," she said. "I got lazy about it once, and then it was very difficult to put the retainer back in. So I was aware that the teeth really do move."
Indeed they do. In fact, the ability to move teeth is what makes orthodontic treatment work. By applying consistent and gentle forces, the teeth can be shifted into better positions in the smile. That's called the active stage of orthodontic treatment. Once that stage is over, another begins: the retention stage. The purpose of retention is to keep that straightened smile looking as good as it did when the braces came off. And that's where the retainer comes in.
There are several different kinds of retainers, but all have the same purpose: To hold the teeth in their new positions and keep them from shifting back to where they were. We sometimes say teeth have a "memory" — not literally, but in the sense that if left alone, teeth tend to migrate back to their former locations. And if you've worn orthodontic appliances, like braces or aligners, that means right back where you started before treatment.
By holding the teeth in place, retainers help stabilize them in their new positions. They allow new bone and ligaments to re-form and mature around them, and give the gums time to remodel themselves. This process can take months to years to be complete. But you may not need to wear a retainer all the time: Often, removable retainers are worn 24 hours a day at first; later they are worn only at night. We will let you know what's best in your individual situation.
So take a tip from Kathy Bates, star of the hit TV series American Horror Story, and wear your retainer as instructed. That's the best way to keep your straight new smile from changing back to the way it was — and to keep a bad dream from coming true.
If you would like more information about orthodontic retainers, please contact us or schedule an appointment for a consultation. You can learn more about this topic in the Dear Doctor magazine articles "Why Orthodontic Retainers?" and "The Importance of Orthodontic Retainers." The interview with Kathy Bates appears in the latest issue of Dear Doctor.