My Blog
Posts for: December, 2017
By Endodontics & Periodontics Associates, PA
December 20, 2017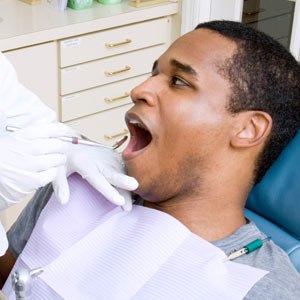 Removing a problem tooth (extraction) is a common dental procedure. But not all extractions are alike — depending on the type of tooth, its location and extenuating circumstances, you may need an oral surgeon to perform it.
Fortunately, that's not always the case. Teeth with straight or cone-shaped roots, like an upper front tooth, have a fairly straight removal path. A general dentist first carefully manipulates the tooth loose from the periodontal ligament fibers that help hold it in place (experienced dentists, in fact, develop a "feel" for this process). Once it's loosened from the fibers it's a simple motion to remove the tooth.
But as mentioned before, a "simple extraction" won't work with every tooth or situation. To find out if it can we'll first need to determine the true shape of the tooth and roots, as well as the condition of the supporting bone. We might find any number of issues during this examination that make a simple extraction problematic.
For example, teeth with multiple roots (especially in back) may have complicated removal paths. If the roots themselves are unhealthy and brittle from previous injury or a root canal treatment, they can fracture into smaller pieces during removal. A tooth could also be impacted — it hasn't fully erupted but remains below the gum surface. It's these types of situations that require surgery to remove the tooth.
During a surgical extraction, the oral surgeon will first numb the area with a local anesthetic, as well as a sedative if you have issues with anxiety. They then perform a surgical procedure appropriate for the situation to remove the tooth. More than likely they'll insert bone grafts before closing the site with stitches to deter bone loss (a common occurrence after losing a tooth).
Afterward, your provider may prescribe antibiotics and an antibacterial mouthrinse to ward off infection. You'll also be given care instructions for the extraction site to keep it clean. Any discomfort should subside in a few days and can be managed effectively with a mild anti-inflammatory drug like ibuprofen or aspirin.
It can be overwhelming having a tooth removed. In your dentist's capable hands, however, the experience will be uneventful.
If you would like more information on tooth extraction, please contact us or schedule an appointment for a consultation. You can also learn more about this topic by reading the Dear Doctor magazine article "Simple Tooth Extraction?"
By Endodontics & Periodontics Associates, PA
December 05, 2017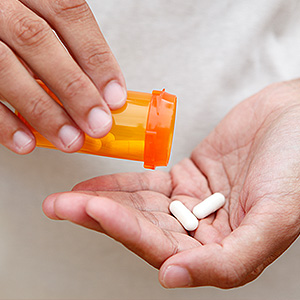 If you've had a total joint replacement or similar procedure, you will want your surgeon to decide if you need to take an antibiotic before you undergo dental work. This is a precaution to prevent a serious infection known as bacteremia.
Bacteremia occurs when bacteria become too prevalent in the bloodstream and cause infection in other parts of the body, especially in joints and bone with prosthetic (replacement) substances. It's believed that during invasive dental procedures bacteria in the mouth can enter the bloodstream through incisions and other soft tissue disruptions.
Joint infections are a serious matter and can require extensive therapy to bring it under control. Out of this concern, the use of antibiotics as a prophylactic (preventive measure) against bacteremia once included a wide range of patients for a variety of conditions and procedures. But after an in-depth study in 2007, the American Dental Association concluded that the risks for many of these patient groups for infection triggered by a dental procedure was extremely low and didn't warrant the use of antibiotic premedication therapy.
As a result, recommendations for antibiotic therapy changed in 2009, eliminating many groups previously recommended for premedication. But because of the seriousness of joint infection, The American Academy of Orthopedic Surgeons still recommends the therapy for joint replacement patients about to undergo any invasive procedure, including dental work. It's especially needed for patients who also have some form of inflammatory arthritis, a weakened immune system, insulin-dependent diabetes, hemophilia, malnourishment or a previous infection in an artificial joint.
The guidelines for antibiotic premedication can be complex. It's best, then, to speak with both your orthopedic surgeon and us about whether you should undergo antibiotic therapy before you undergo a dental procedure. The ultimate goal is to reduce the risks of any disease and to keep both your mouth and your body safe from infection.
If you would like more information on the use of antibiotics in dental care, please contact us or schedule an appointment for a consultation. You can also learn more about this topic by reading the Dear Doctor magazine article "Premedication for Dental Treatment."